Why do we do this? Especially when it could be easy to copy other popular product designs, letting authenticity go by the wayside and grabbing that low-hanging design fruit. It's simple, in a world of "me too" design, we believe it's incredibly important to give original design a platform and it's own voice. Working with unique and thoughtful designers helps us do that. It's our hope with every new collection, our portfolio becomes more desirable and a lot more unique.
BIFMA Standards
In 1973, the Business and Institutional Furniture Manufacturer's Association, also known as BIFMA, was formed to create quality and safety standards exclusively for the US furniture industry. BIFMA is a non-profit organization and 100% voluntary. This means that it's recommended, but not required for US furniture manufacturers to follow BIFMA standards. At Grand Rapids Chair Company, all of our products are designed and tested to meet BIFMA standards. Doing so ensures our products will perform and last in high-traffic environments. More importantly, BIFMA standards ensure our customers that their customers will be safe, minimizing any risk or product malfunction. Some of our durability and standard tests include:
Seating Durability Tests: This test evaluates a chair's ability to withstand fatigue stresses and wear caused by downward vertical force.
Leg Strength Test: This test evaluates a chair's ability to withstand horizontal forces.
Drop Test - Dynamic Test: This test evaluates the structural integrity of the chair when exposed to heavy impact forces perhaps caused by a person dropping themselves down into the seat.
We always go the extra mile to ensure the quality of our products, and we're committed to offering only the best to our customers.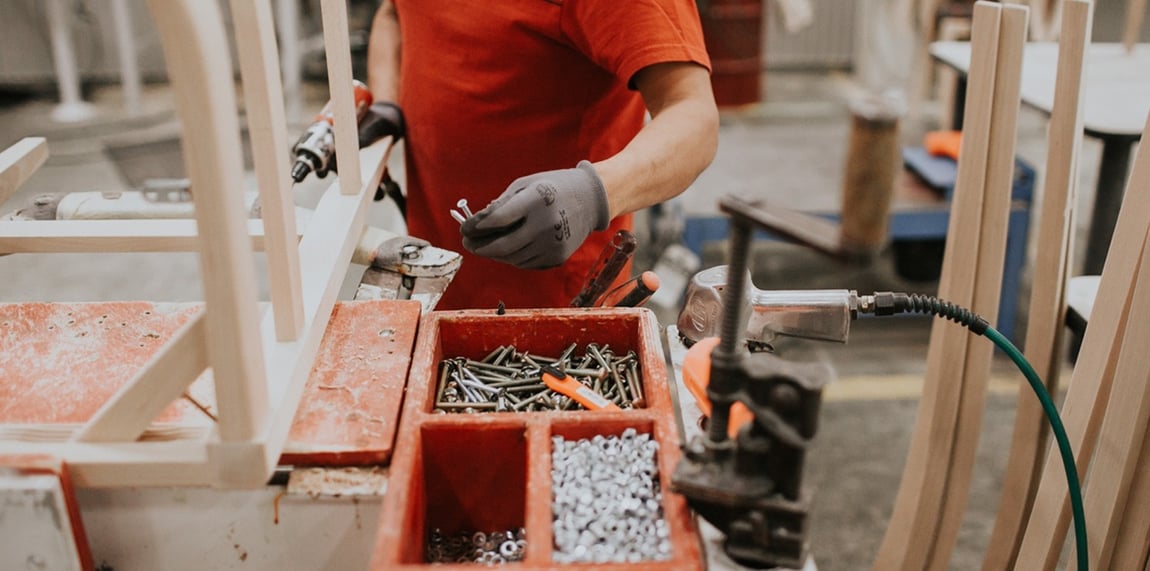 Industry-leading warranties
We are so confident in our quality that our products are backed by a 10-year structural warranty—one of the longest warranties in the restaurant furniture industry. We believe that our warranty showcases our commitment to excellence and customer satisfaction more than any other single aspect of our business. Our 10-year commitment provides customers with the reassurance that our furniture can stand the test of time and the intensive physical needs of a busy restaurant or dining hall. We also provide a separate 1-year warranty for finish defects.
Quality Materials
Our furniture collections include steel and aluminum seating, wood seating, and solid wood tables with steel or cast iron bases. To build these products, we use a philosophy similar to those of the restaurants we outfit; quality ingredients always create quality products. We source our materials from as many locally-sourced suppliers as possible. In fact, most of our direct spending on materials and components is sourced within the Midwest. For example, our standard wood tops are made from solid Maple that's harvested directly from responsibly managed Michigan forests. Although this can be a more costly way to do business, it remains the best way to ensure our high-quality production standards are met.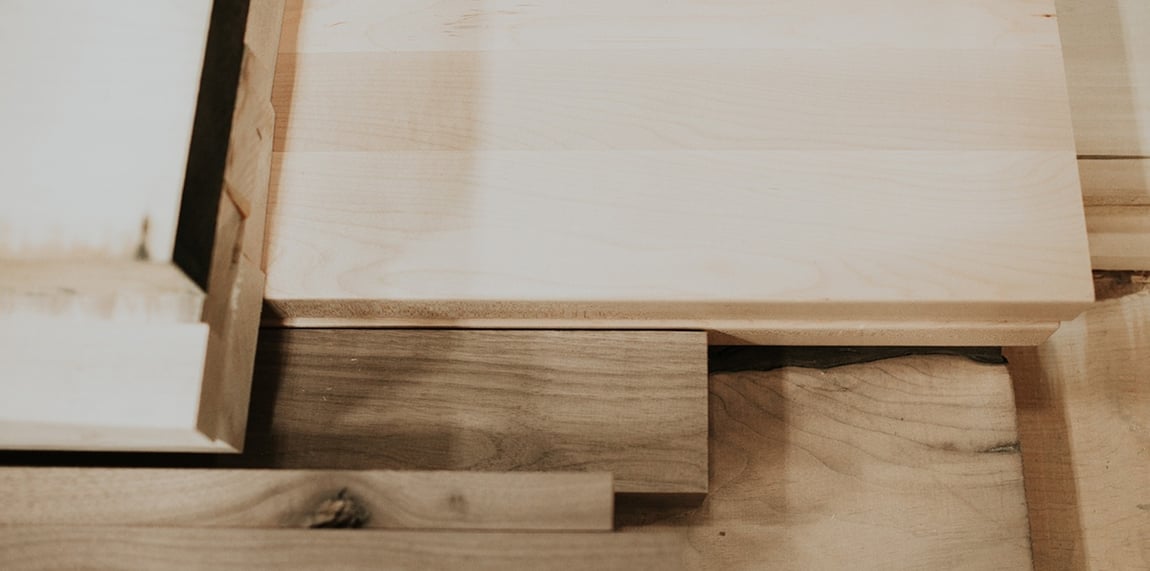 Job Creation
All of our products are either manufactured from the ground up or finished and assembled at our Michigan facility. It takes many people—from engineers to welders to upholsterers to shipping clerks—to design, build, finish, and deliver our products to you. We're a workforce of nearly 150 strong, with the majority of those positions dedicated to skilled manufacturing jobs. While many of these areas could be outsourced, we rely heavily on the talented employees of Grand Rapids Chair Company to produce well-made, modern furniture.
In addition to our own employees, our commitment to locally-sourced quality materials helps us strengthen other local industries and businesses. We love where we live, and we strive to do everything we can to ensure our domestic markets stay strong.
Investing in Our Community
As a family-owned business, it's always been a priority to invest in our people and in the community we live in. By supporting our products, you're also supporting organizations and programs that help people live a more fulfilled, healthy life, such as:
Annual Habitat for Humanity company build
Juvenile Diabetes Research Foundation walk and product donation
Sponsorship of local fitness clubs like cycling
ESL program for employees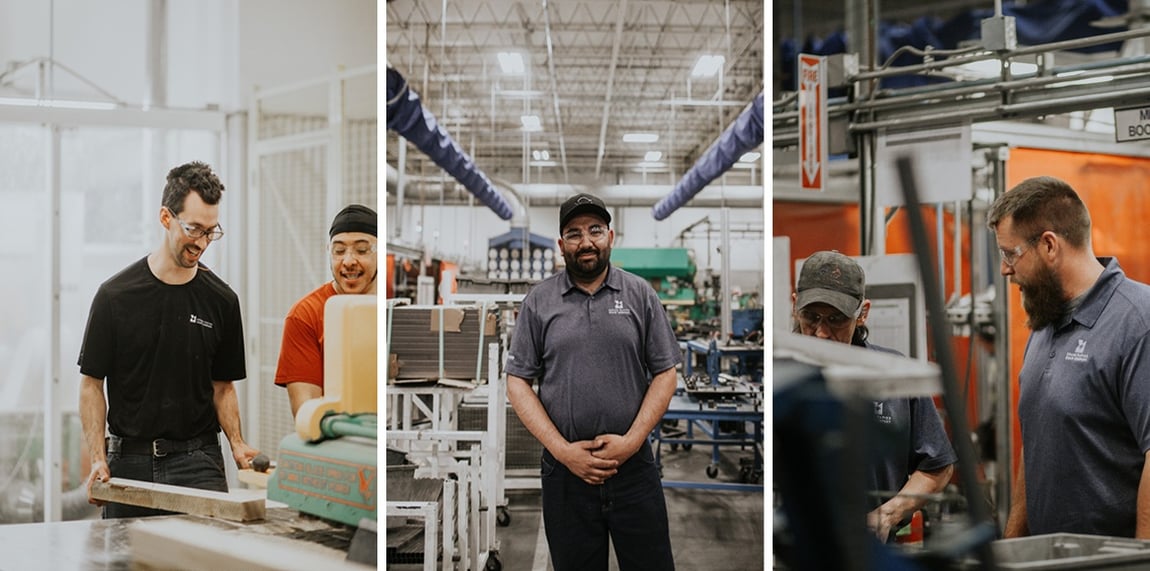 ENVIRONMENTAL IMPACT
The Environmental Protection Agency (EPA) requires US manufacturers to adhere to a set of strict standards limiting the emissions and pollutants that are shown to have a negative impact our environment. Often, overseas companies are not held to these same environmental standards, which results in a higher carbon footprint that harms the environment for years to come. Plus, by working with suppliers in our own backyard, we reduce complicated logistics. Here are a few more ways we reduce our environmental footprint:
We use steel that contains up to 30% of recycled content
100% of our internally generated steel and aluminum scrap are recycled
100% of our scrap wood is recycled
100% of our shipping skids, cardboard, and paper are recycled
We accomplish exceptional customer service through a couple of different channels. First, we have a dedicated customer service team in our Grand Rapids facility, who are available to answer your questions, enter orders, and be your general resource for any Grand Rapids Chair Company information. Second, we use a network of sales representatives covering all 50 states for easily accessible assistance. These local reps can provide samples and help you find the product that fits within your design and budget.

Short Lead Times
Our manufacturing facility has a three-shift capacity, so lead times can be as short as two weeks. In comparison, foreign manufacturers often offer customers anywhere from 12 to sometimes 16-week lead times. Shipping from overseas also increases the likelihood of a damaged or compromised product upon delivery. Couple that with the extended lead time, and customers could wait for products for nearly half a year, delaying openings and wasting valuable time and resources.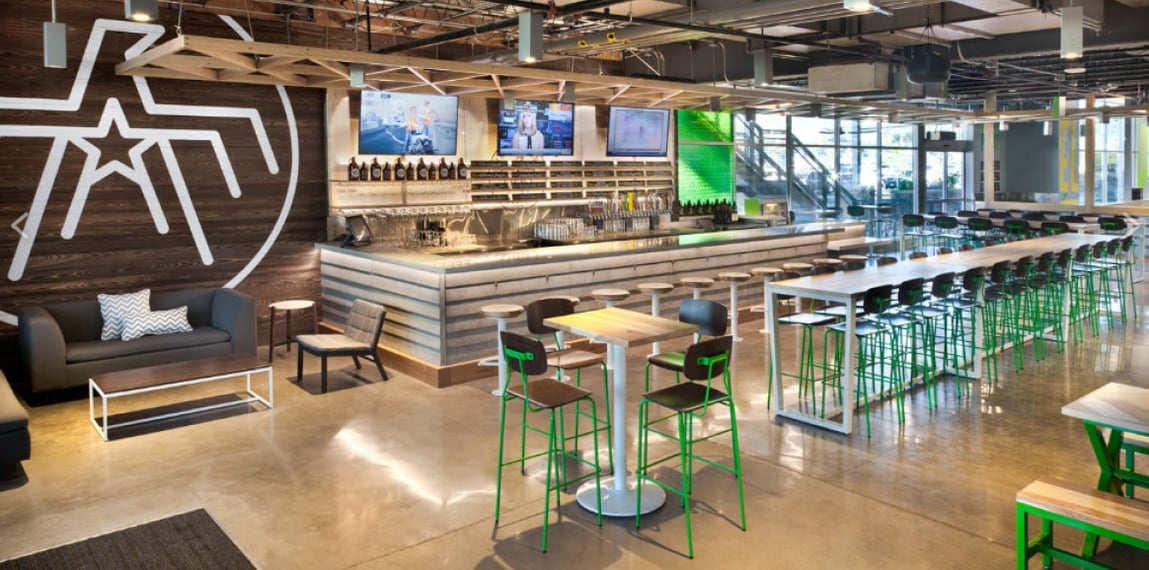 Easy Access to Samples and Prototypes
Restaurant furniture design is a critical component to the overall feel of the space, so ordering a specific restaurant chair or table without seeing it might not be something you want to commit to. We will work collaboratively to create and send out prototypes so you can compare options and see first-hand how the table or chair will work within the designated spaces. Simply work with your customer service and local sales representatives to test the products you've been eyeing.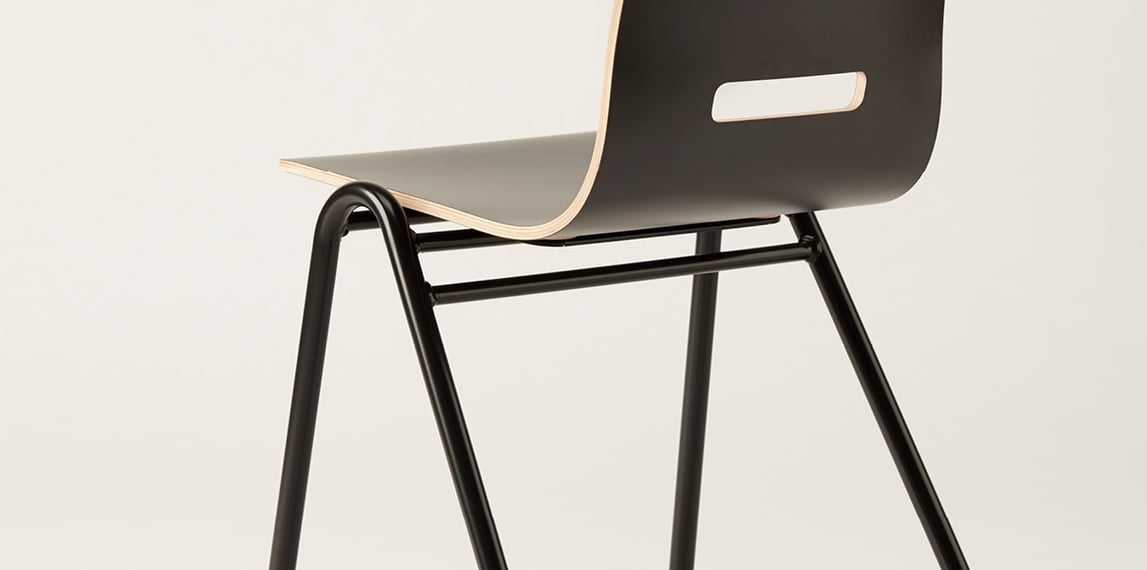 Customization Options
From custom colors to a completely original design, we take great pride in working collaboratively with our clients to create the perfect custom chair, barstool, or table. For simple changes to standard products, we offer a few personalization options. These include:
Custom color match on most of our products including metal seating, bases, or even wood chairs
Engravings on solid wood tables or seating
Custom cut-outs on wood or metal seating
Distressed finishes on solid wood tables or seating
We pride ourselves on a hands-on, customer-oriented approach, and we care about your business and your goals. As an American manufacturer, we're ready, willing, and able to create exactly what you need.